Learn How Companion Care at Home Works
Your mom needs help around the home. She wants to live alone and retain her independence, but she has a hard time with some daily chores. How do you help her? It's time to look into how companion care at home works.
Things Companion Care Aides Can Do
What can companion care aides help your mom with? There's a long list. Caregivers are available for companionship. They'll keep your mom from feeling isolated or lonely. They can take her shopping, accompany her to medical appointments, or help her run errands. If she likes to go out for leisurely lunches, her companions can make sure that keeps happening.
Companion care aides help with housework. They can clean counters, wash dishes, run the dishwasher, and vacuum carpets. They can dust mop hardwood floors, sanitize sinks, and put clean dishes away.
Caregivers can do the laundry each week. They'll change the bed sheets, make the bed, gather dirty towels, and wash everything. They'll hang fresh towels in the bathroom and put clean laundry away when it's done.
Your mom has hobbies she loves to do, but it's getting harder for her to do them without help. Her caregiver can help her gather gardening tools and make sure she's staying hydrated while she weeds, harvests crops, or plants seeds.
How well does your mom do for meals and snacks? If she can't cook on her own, her caregiver can help her. Your mom's caregiver can help her plan a weekly menu and prepare meals and snacks when your mom wants them. If your mom hates eating by herself, she has a caregiver available to eat with her.
If a conversation is what your mom misses the most, hire companion care aides to keep your mom company. They can chat over tea, watch movies together, or play games. Your mom has a caregiver to help her complete the daily crossword or join her on walks around the local park.
What Companion Care Aides Don't Help With
Anything that is of a medical nature requires a different type of care. Caregivers cannot administer injectable medications. They can't help your mom with wound care or IVs.
Companion care aides also don't offer help with personal care tasks like toileting, grooming, or bathing. If those services are needed, additional arrangements are available.
How to Get Started
So, how do you get started? Call or reach out to a companion care advisor online. You'll learn more about prices and services and discuss your mom's needs. Once you know how many days of companion care at home she needs, arrange services.
If her needs change, remember that you can change her services to match her new needs. Companion care at home adapts to her to ensure she's never lonely or finding it difficult to maintain her independence.
If you or an aging loved-one is considering

Companion Care at Home in Joplin

, MO please contact the caring staff at Adelmo Family Care today at (417) 206-4576.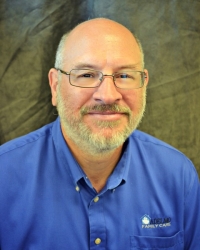 Latest posts by John Good
(see all)