4 Fun Family Activities Seniors Can Enjoy
August is Family Fun Month and while your kids have some time off from school it's the perfect time for some family activities that will be fun for your kids and for your senior parent. Summertime is the best time for indoor and outdoor activities that you and your whole family can enjoy without having to watch the clock. Get your whole family together to enjoy some of these great family activities this August:
Gardening 
Kids love digging in the dirt. And they love watching plants grow from the seeds they planted digging in the dirt. Gardening is a very healthy and therapeutic activity for seniors which has physical and mental health benefits. So this year let your senior parent and your kids start growing some things together. Whether they start a container garden on the apartment balcony or use a small piece of the backyard to plant some flowers and vegetables gardening is a great family activity that everyone will enjoy. And as a bonus you can eat the vegetables that grow. 
Gardens do require some upkeep, so if your senior loved one needs a little help with watering and weeding as the garden growing home care for seniors can help make sure that the garden is looked after. 
Catching Fireflies
Sometimes the simplest activities are the ones that people remember the most. Poke some holes in the lids of those old Ball canning jars and sit outside with your senior parent while your kids run around and catch fireflies in the summer dusk. It's a great time to enjoy the outdoors as a family because the sun will be going down which means the UV rays won't be at dangerous levels and the temperature will be bearable too. Your kids and your senior loved one will be able to safely and comfortably enjoy some summer family fun catching fireflies. 
Telling Stories By The Fire
Another fun activity to do as a family on a summer evening is to tell stories by the fire pit. Start a small fire and tell family stories, fairy tales, or even have a competition to have everyone make up a new story on the spot. Bring out some chocolate, marshmallows, and graham crackers and make s'mores or roast marshmallows on sticks. This is exactly the kind of family evening that your kids will always remember fondly when they look back on their childhood summers. 
Swimming 
Swimming is a great family activity that isn't too difficult for seniors or for kids. In fact, both seniors and kids can benefit from spending some time swimming on a hot summer day. Just make sure that everyone is wearing waterproof sunscreen and that they are reapplying that sunscreen often. Seniors also should wear sunglasses whenever they are not swimming because the sun's UV rays can reflect off the water and damage their eyes. Seniors should also consider wearing a swim shirt to protect their skin from the sun.
If you or an aging loved-one is considering

Home Care in Carthage

, MO please contact the caring staff at Adelmo Family Care today at (417) 206-4576.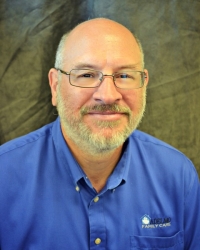 Latest posts by John Good
(see all)