Tips Seniors Can Use To Get To Know Their Neighbors
December is Hi Neighbor Month! And it's a great time for seniors who are aging in place to get to know their neighbors. If your senior parent has lived in the same neighborhood for decades chances are good that there's been a neighbor turnover in that time and now there are new neighbors that your senior loved one may not know. 
Knowing their neighbors is important for seniors. Having neighbors that they can call for help or neighbors who will check on seniors regularly helps seniors stay connected to their communities and avoid loneliness. But sometimes seniors can find it awkward to reach out to the new neighbors that they haven't met before. Seniors can use these easy and fun tricks to say hi neighbor and start making friends in the neighborhood:
Send Holiday Cards
An easy way to meet the neighbors is to send out holiday cards. If your senior loved one has elder care their elder care provider can drop off cards in the mailboxes of neighbors or mail them through the post office. A holiday card with a brief introduction is a classic way for seniors to meet any of the neighbors that might be new in the neighborhood. And your senior parent may get a nice holiday card from the neighbors in return. 
Drop Off A Treat
If your senior loved one likes to bake then they can use their hobby to meet some new neighbors by making holiday cookies or candy or other treats to share with the neighbors. An elder care provider can help your senior loved one with the tougher parts of baking if they need a hand with things like mixing, stirring, chopping, or hoisting a heavy cookie sheet from the stove to the countertop. An elder car provider can also help your senior loved one decorate some gift boxes and fill them with tissue paper to put their treats into. Drop the treat boxes on their doorstep or put in the mailbox. 
Hold A Holiday Open House
A holiday open house is basically just  a big neighborhood party. It's more fun when there are others participating so your senior loved one should see if other neighbors want to do the same. Set a date and time and make it known in the neighborhood that people, including your senior loved one, will have their houses open to receive guests during that time. Neighbors can go around the neighborhood for drinks and snacks while meeting all the people in the neighborhood. 
Do Some Caroling 
Singing holiday carols door to door is a festive and fun way to get to know the neighbors. Your senior parent can get a group of neighbors together to go caroling or go with just an elder care provider so that they can sing some songs, bring some joy, and get to the meet the neighbors that they haven't met yet. Some of the neighbors may even gift your senior caroler with hot chocolate, cookies, or other treats in exchange for their song.
If you or an aging loved-one is considering Elder Care in Jasper County, MO please contact the caring staff at Adelmo Family Care today at (417) 206-4576.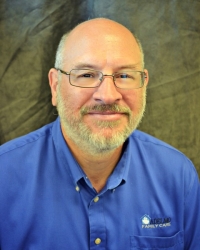 Latest posts by John Good
(see all)