Why Does Your Senior Need to Socialize?
There are people who believe that a social life of any sort is optional, but that's not really the case for humans. Older adults especially tend to fare much better when they have a social support system around them. What that means for your senior is that having access to friends, family, and even to home care assistance can make every aspect of her life a lot easier.
She Might Be More Physically Active
People who are spending time with other people tend to be more physically active in general. If your elderly family member is isolating herself, she's likely to be at home and not engaging in a lot of activity at all. Home care assistance can turn that around for your senior, by exposing her to people who care about her and who genuinely enjoy spending time with her.
She Can Be Mentally Healthier
Being more social improves cognitive health because the brain is getting stimulated. Spending quality time with home care providers can make a huge difference in how your senior's brain is able to function. Socializing also helps with memory, which is a key part of keeping your senior's brain healthy. Being more social helps your senior to avoid depression and other mental health struggles, too.
Her Moods and Stress Levels Will Be Better
Spending time with other people can do a lot to reduce your senior's stress levels, even if those stressors are due to health or other issues beyond loneliness. Your elderly family member may also find that her moods improve, and that's partly because when caregivers are stopping by she has something to look forward to every day. That's a powerful part of helping your senior to be healthier overall.
She Feels Supported
It's so important that anyone feels like they have a support system, and that is especially true for your aging family member. Having home care assistance with her means that not only does your elderly family member have social and emotional support, but she also has practical support. If she needs help with any routine tasks, caregivers are there to offer that assistance.
She'll Just Feel Better Overall
When your elderly family member is more social, she is just more likely to feel healthier in general. Even when your senior is facing big health challenges, it's different when she knows that there are people in her corner. That sort of emotional support goes a long way, especially during difficult times when your elderly family member isn't sure what the outcome might be. 
Your senior having a strong social life helps you as her family caregiver, too. It's a lot easier to be able to handle all of the various things you have to handle when you know that she has a support system that includes other people as well as yourself. If you were to shoulder that burden for her by yourself, it would become very difficult quickly. It's important for you to be able to have your own space and support systems, too.
If you or an aging loved-one is considering

Home Care Assistance in Neosho

, MO please contact the caring staff at Adelmo Family Care today at (417) 206-4576.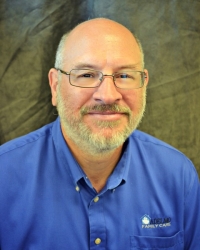 Latest posts by John Good
(see all)