There are many celebrations and events to enjoy throughout the winter season. Most folks are wrapping up their job or planning their vacation preparations. It's a busy time of year, with all the shopping, wrapping, hosting, and eating that goes into the Christmas season. Several things might divert seniors' attention away from their health and hinder them from making the necessary progress. 
Most retirees are less active and prefer to stay indoors during winter. High-calorie snacks that make you feel wonderful for a short while may be a habit for you. Your mood and mental health may be negatively affected by several external causes, such as money problems, bad weather, and other stresses. When the weather outside is chilly and cold, it's easy to forego your fitness routine in favor of a night in front of the fireplace. 
To help you stay warm, healthy, and happy this winter, we've compiled a list of 10 essential guidelines. Several things might divert seniors' attention away from their health and hinder them from making the necessary progress. 
Think About Safety First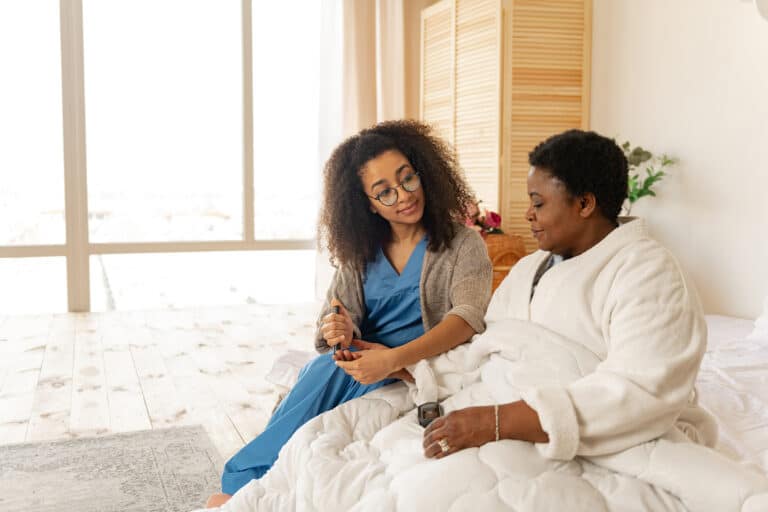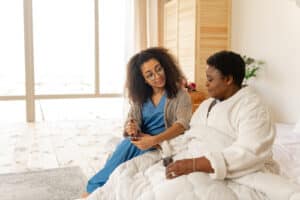 You need to consider how you will keep your senior loved one warm and what could cause them to fall. The winter season's freezing temperatures might provide substantial difficulties. Risks of hypothermia and frostbite increase in cold weather. After being out in the cold for too long, the skin may get frostbite or become painful. 
Humans generate less thermal energy as they age compared to their younger counterparts. It might be hard to discern if your body temperature drops too low. Many elderly people also struggle to maintain body heat because of underlying chronic diseases, including thyroid problems and diabetes. Serious consequences, such as heart attacks and organ failures, may be brought on by hypothermia. You or in-home care must figure out how to help keep a senior warm throughout the colder months. 
For seniors, slips and falls may happen anytime and can result in serious injuries. Winter is one of the most dangerous season for falling and slipping due to snow and ice. The risk of spillage may be greatly reduced by taking the essential safeguards. Driveways, pathways, stairs, and sidewalks may be made slip-free with sand, cat litter, or road salts. Invest in a good pair of shoes with nonslip soles and good grip to reduce the likelihood of falling. If there's ice or snow outdoors, you may want to stay indoors.
Focus on Healthy Food Choices
Winter weather may increase your risk of some injuries, but a lack of regular activity and a nutritious diet are the greatest threats to your health. You may be unable to go outside and exercise due to the gloomy and cold weather. In addition, it's difficult to stick to a normal shopping routine throughout the winter. Eating healthfully is more challenging when you're cooped up indoors for long periods. Finding a helping hand throughout the winter months to assist with meal planning and execution. Proper nutrition is essential to good health, and in-home care may help ensure patients get what they need.
Keep Exercising to Stay Healthy
It may be difficult for seniors, particularly those who use private home care services, to maintain an exercise routine. Research has shown, however, that being active and eating well may keep you healthy throughout the winter. Recent advances in technology have enabled access to senior-friendly exercise routines on the internet. Going for a stroll in the park or along the street is another option when the weather is nice.
If you or an aging loved-one is considering In-Home Care in Neosho, MO please contact the caring staff at Adelmo Family Care today at (417) 206-4576.
Latest posts by vvanbooven
(see all)