How Can Elder Care Help Your Senior Manage Osteoporosis?
May is National Osteoporosis Awareness Month. If your elderly family member has been told that she is at risk for developing osteoporosis or that she already has it, then she might benefit from having additional assistance. Here's how elder care can make managing osteoporosis easier for your senior.
Reducing Fall Risk
Falls are one of the biggest issues for people with osteoporosis. Elder care providers can tackle reducing fall risk head-on by removing clutter and helping your elderly family member to keep her home neat and tidy. They can also help your senior to make adjustments to keep pathways clear, like rearranging furniture. And if your elderly family member uses assistive devices, like a cane, they can help her to remember to keep it handy.
Having Exercise Reminders
Weight-bearing exercise is one of the first things your senior's doctor is likely to recommend to her when she's first diagnosed with osteoporosis. That's because bearing weight helps your senior's bones to build strength, much like exercise does for muscles. Remembering to do the exercise that she's cleared to do on a consistent basis is going to offer your senior the best results in managing her osteoporosis. Elderly care providers can keep your senior on target with her goals.
Making Dietary Changes
It's also possible that your senior's doctor recommends that she adjusts her diet in some way. If she's not getting enough calcium, protein, and other vital nutrients, then her diet needs a closer look. Vitamin D and calcium are crucial for bone health, and your senior can get these from dairy products, eggs, and fruits and vegetables. If your elderly family member needs help with meal preparation, home care providers can handle that, too. 
Getting to Medical Checkups
If driving is difficult for your senior, elder care providers may also be an option in helping her to get where she needs to go. Checking in with her doctor on a regular basis helps to make sure that the changes your senior is adopting are doing what she needs and wants them to do. As your elderly family member learns more about osteoporosis and her unique issues with her own health, her doctor may have other recommendations.
Noticing Signs of Trouble
Something else that elder care providers can help your senior to do is to recognize when she may be having new symptoms or issues that point to trouble. Anything that affects your senior's balance or her ability to walk safely can prove dangerous with osteoporosis. Some medications may have side effects that worsen your elderly family member's fall risk, so it's important to be aware of what's going on. Keeping your senior's doctors and other medical providers informed is important to make sure she gets the proper treatments for her needs.
Talk with your elderly family member's doctor about everything that you need to know about osteoporosis and how it affects your senior. Then you and your senior can make decisions based on all of the information that you have.
If you or an aging loved-one is considering Elder Care in Webb City, MO please contact the caring staff at Adelmo Family Care today at (417) 206-4576.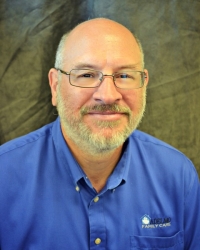 Latest posts by John Good
(see all)