Home care assistance is essential for checking in on your dad during summer's heat. If there's a heatwave coming up, it's time to address your dad's care needs as he ages at home. You don't live nearby, so you can't check in to make sure his home is cool and that he's not risking his safety to heat exhaustion or heat stroke.
What Steps Help Him Stay Cool?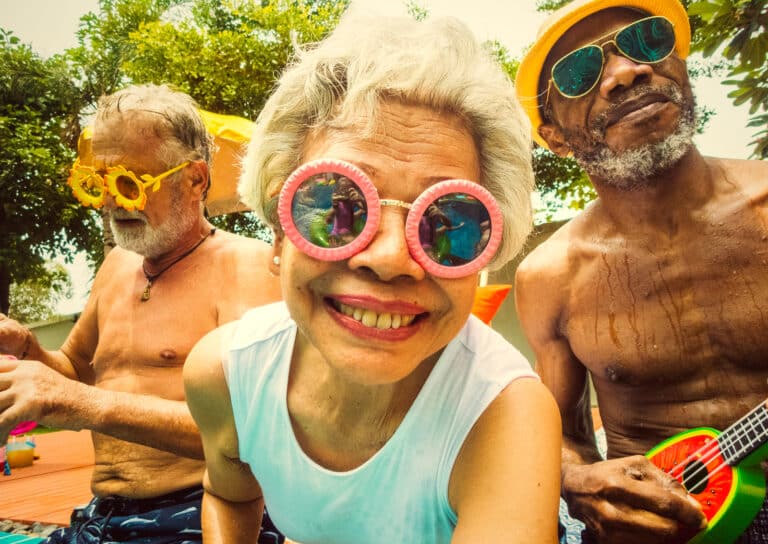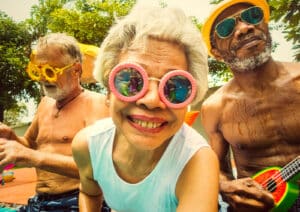 When it's hot outside, your dad needs to watch how warm it is inside. If he goes outside to work in his gardens, get the mail, or go for a walk, he has to be careful that he doesn't get too hot or overexert himself.
As hot weather moves in, a healthy adult may need two weeks before their body adjusts to the hotter temperatures. In some areas, it can go from snow to heat and humidity in a matter of days. It makes it hard for the body to adjust, and that may cause your dad to push himself more than he should.
If he wants to go outside for a walk or to work in his garden, he should do it in the early morning before the sun is high in the sky. Or, he could wait until after dinner when the sun is starting to set. Those will be the cooler times of the day.
For the rest of the day, he should stay inside in the air conditioning. If he doesn't have AC, he needs to use a fan. Make sure he drinks plenty of water to stay hydrated. If he's getting warm, a cool shower will help. Even better, have him dampen a t-shirt in the sink and wear that while it evaporates. It keeps the skin cooler.
What Can Caregivers Do to Help?
Did you know that caregivers can be an excellent tool in making sure your dad stays cool? They can track how often he's drinking water to make sure he stays hydrated. They'll offer foods that have a high water content, such as grapes, oranges, and melon.
His caregivers can watch that he limits his time outside. If he has a pool, he has a caregiver to swim with and ensure he's following safety rules while he's in his pool. If he has high blood pressure, his blood pressure may increase in the heat and humidity. His caregiver makes sure he's taking precautions to monitor it and take precautions if it's increasing.
Suppose your dad's caregiver arrives and finds his AC isn't working. His aide can call a repair person or contact you to find out what to do next. If it's best to take your dad out of his home to an air-conditioned mall or library until it's fixed, the caregiver takes him there.
How do you schedule home care assistance services? It's easy. Go online and fill out a form or call the toll-free number to get answers to your questions and learn more about prices.
If you or an aging loved-one is considering
Home Care Assistance in Joplin

, MO please contact the caring staff at Adelmo Family Care today at (417) 206-4576.

Sources:
https://uihc.org/health-topics/acclimatization-adjusting-temperature
Latest posts by vvanbooven
(see all)